Meet The Dentist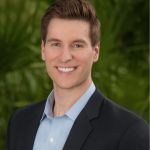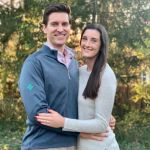 All his life, Dr. Colt Canepa has valued health, happiness, and the journey that follows. From learning as a dental student at the University of Florida, to serving as a General Practice Resident at the VA Medical Center, to working in private practice on the Treasure Coast, he desires to share these values through his role as a dentist.
Whether emanating from dental discomfort or concern with a smile, the ability to improve someone's life through their dental health has been a central component of Dr. Canepa's. He reflects this by serving as a general dentist who treats a broad range of cases in both children and adults.
As a resident, Dr. Canepa completed an advanced curriculum in general dentistry, as well as specialty work in prosthodontics, endodontics, periodontics, and oral surgery. He also participated in a series of hospital rotations where he received additional training in emergency and internal medicine. Since then, he keeps current with continuing education.
In addition to being a dentist in Jensen Beach, Dr. Canepa serves as a community and school speaker, as well as a mentor of youth. To educate people about useful information that helps prevent future dental problems, Dr. Canepa founded Helpful Dental Tips, an organization and website which shares important dental information through emails, educational videos, and in-person group sessions.
Dr. Canepa lives with his wife, Sally, their two rescue cats, Cleo and Clementine, and their son, Christopher. In his free time, Dr. Canepa enjoys kayaking, restoring antique furniture, playing the saxophone, and cooking homemade recipes. In the same way, he carries a high degree of value for his patient's health, so they can continue doing the things they love.